Get Tickets Now
Chicagoans, as you know there is a saying, there are only two seasons in Chicago: Winter and Construction. Haha. While that may be true, we do actually have a summer here. It's just short, 3 months and we all know we have to take advantage of it everyday!
Now that summer is here (this is life!), there is no better way to celebrate it than enjoying the sun, on top of a gorgeous rooftop and having a cold drink in your hands. And MPC is sure to make it happen by throwing summer rooftop celebrations. Introducing Rooftopalooza 2018!
Rooftopalooza 2018 is three rooftop themed events celebrating three very different yet fun summer style parties. All this party and fun will be at one of Chicago's most amazing rooftop's; Estate Ultra Bar and Yacht Club and Bounce Sporting Club!
So what are you waiting for? Join us for the most fun rooftop parties of the year!
Rooftopalooza 2018 Schedule:
Fourth of July Rooftop Party
July 1st, 2PM - 6PM
Celebrate the Fourth of July, Sunday July, 1st. Wear your patriotic colors, a splash of red, white, blue or all three in style! It's going to be a hot day yet we will have the coolest party of the city by having a 4th of July Beer, Food and Rooftop Party at Estate Ultar Rooftop Bar!
Step on board to an Ultra Bar on the water and meet hundreds of other beautiful and fun men and women. You and your friends have access to the sprawling 4,000 sq. ft. rooftop, The StarDeck, overlooking the great city of Chicago while dancing to music from a custom-made sound system, or lounging on the plush leather booths and enjoying good conversation and drinks a foot away from the river while taking in the unbeatable 360 degree view of the skyline.
And if dancing, drinking and having fun with your friends on a beautiful rooftop overlooking Chicago isn't enough, then take a minute to consider that you will also be enjoying:
- 1 Complimentary drink
- $7 Vodka Cocktails
- $7 Red and White Wine by the Glass
- Free Light, Delicious Appetizers First Hour
Happy Birthday America!
Tropical Rooftop Party
July 21st, 4PM - 8PM
Always want to go to Hawaii but distance, time and price stopped you? Well, for this night, we're going to bring Hawaii to Chicago! Take that dusty Hawaiian shirt or wear any shirt or dress in tropical colors. While you come in your fresh tropical sexy wear, we're going to give away a Hawaiian Lei to each person! Plus enjoy tropical style themed drinks for our drink specials!
This spectacular evening will be at Chicago's newest upscale rooftop addition, Bounce Sporting Club. Enter to an intimate and posh space where only the invited get to attend. And you are invited my friend. Dress to impress in your most beautiful summer or tropical dress. Imagine you, a cool refreshing drink on hand and 200 others in a beautiful River North rooftop. This is a night to be remembered!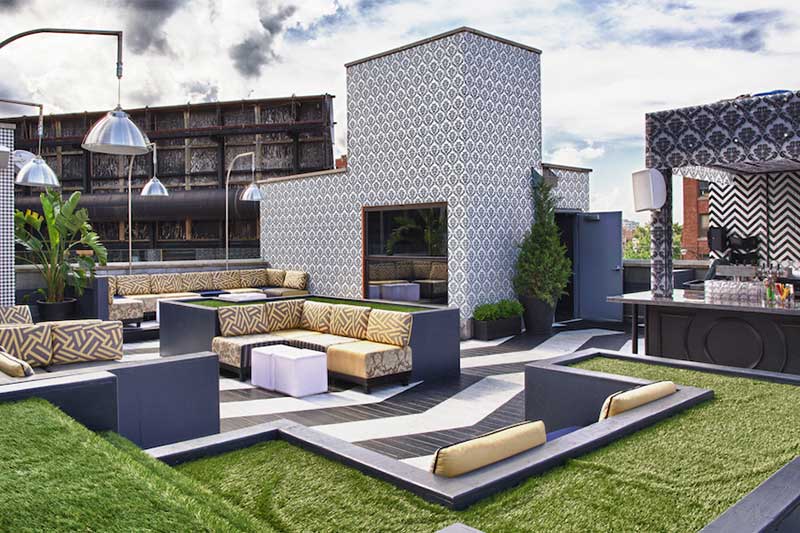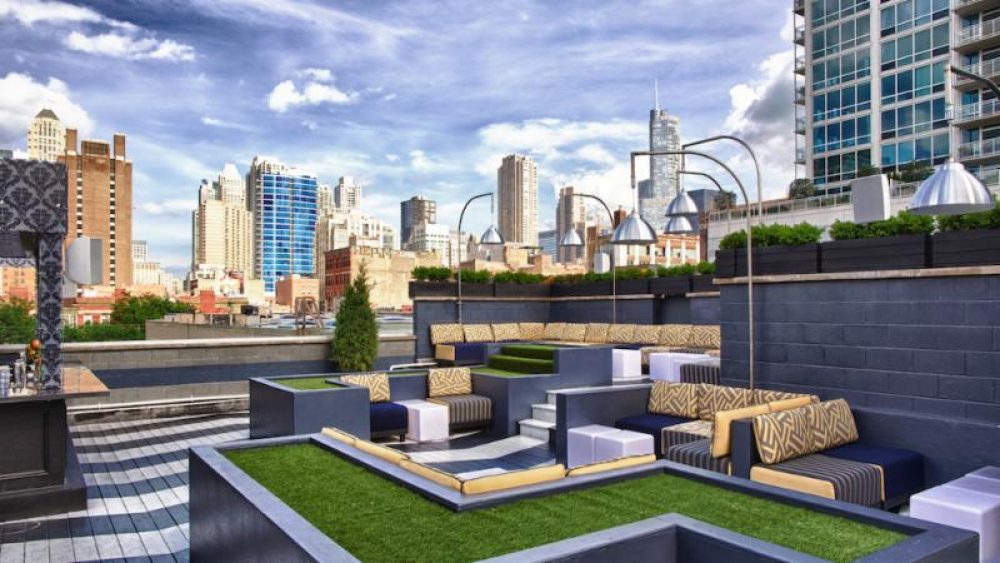 - 1 Complimentary drink
- Drink Specials
- Free Light, Delicious Appetizers First Hour
Air Show Rooftop Party
August 19th, 1PM - 5PM
The Chicago Air and Water Show is one of the city's biggest attractions of the year. And since we cannot and don't want to deal with the millions at the lakefront, we'll do the next best thing which is watch the air show from a rooftop!
Join 100's of Chicagoans as we celebrate summer, USA, and having fun! Again we'll be at Estate Ultra Rooftop Bar for this extravaganza. Besides, enjoying a complimentary drink, drink specials and light food, you'll see the amazing Thunderbird fighters roaring and soaring above us as well many other amazing American jets and planes. You're not going to get a better view than this as no buildings will block our view and we're close enough to see the action but not too close to feel the goosebumps! So, come on out this August 19th before Chicago summer is over!
This Rooftopalooza party includes:
Air Show Rooftop Themed Party
One Drink Ticket
Drink Specials
Light Food Buffet First Hour
Rooftopalooza 2018! Three summer rooftop themed events at an amazing rooftop bar, Estate Ultra Bar and Bounce Sporting Club. Summer has just started and it's going to be great. But before you know it, it's going to be gone so get your tickets now and take advantage before Winter and Construction take over!
Be a member for just $9.99 a month and you can go to this amazing event and all general events for no additional charge! Go here for more details.
Event Properties
| | |
| --- | --- |
| Event Date | 08/19/2018 1:00 pm |
| Event End Date | 08/19/2018 5:00 pm |
| Registration Start Date | 08-01-2018 |
| Cut off date | 08/19/2018 1:00 pm |
| Ticket Price | Free |
| Location | Estate Ultra Bar |
Ticket Information
Ticket Type
Price
Tickets Remaining
August 19 - Air Show Rooftop Party (SOLD OUT)

Party favor, drink ticket, drink specials and light buffet included

$20.00
0